Our People
Fair Start Movement was formed by a group of individuals and families who care deeply about children, democracy, the natural world, and our future. Like many others, we realize that the short-sighted way we plan our families is deeply flawed, and the fundamental driver of most of our ecological and social crises.  We are now working to find and implement solutions, through laws, policy, culturally, and a variety of institutions.
Having published some of the first and most comprehensive analyses of truly human rights-based family planning, Fair Start Movement is dedicated to promoting the Fair Start family planning model as the solution to many of the world's problems. Real change starts at the source, and begins with speaking truth to power at the most fundamental level.
Nandita Bajaj
Co-Director
As faculty with the Institute for Humane Education at Antioch University, Nandita teaches a course that she has designed on the intimate links between pronatalism and anthropocentrism, about the pervasive pressure on women to have children, and the resulting impacts on them, their families, non-human animals, as well as the planet. Previously, Nandita worked as a high school physics and math teacher and an administrator in both the public and independent school systems, as well as an engineer at Bombardier Aerospace. She has a B.Eng. (Aerospace Engineering) from Ryerson University, a B.Ed. from University of Toronto, and an M.Ed. in Humane Education from Antioch University. She also serves on the Board of Directors for the Canadian Society for Humane Science.

Catharina Hughey
Advisor
Catharina has spent over ten years working with children, from educational settings to child welfare. After six years of clinical work with a non-profit, she pursued her MSW from the University of Denver Graduate School of Social Work to address the inequities of the foster care system from a macro perspective. Since then, she has utilized evidence-based practices to create and evaluate curriculums and interventions that positively affect children's emotional, academic, and biophysical health. Kat is currently working as a research associate at the Burnes Center on Poverty and Homelessness. Creating equity and compassion for the human experience is the highlight of her research. Kat is passionate about social justice, diversity, and ensuring that innovative design is central to the narrative for positive change.
Ashley Berke
Co-Director
Ashley has spent over 15 years launching community oriented startups and grassroots organizations. Before making the move to the nonprofit sector, she worked in partnership with numerous causes in support of kids. Driven to affect change on a larger scale, she obtained her MBA from the University of Central Florida in order to better advise mission-driven organizations for success. She has previously worked with Educated Choices Program and Animal Recovery Mission, and is currently advising communications and development for OneProtest as a board member. She spends her spare time managing her rabbit rescue, Space Coast Bunnies and serving as a mentor to teens. Her ultimate goal is to reduce inequity and suffering of all of our planet's inhabitants by inspiring others to take action.
Erika Mathews
Development Director
Erika Mathews has dedicated her career to animal welfare and the environment through fundraising and hands-on animal care and rescue. She holds a bachelor's degree in English/Journalism and German from Rutgers University and brings 20 years of experience working for animal protection organizations, including the St. Hubert's Animal Welfare Center, Nonhuman Rights Project, Farm Sanctuary, the Animal Legal Defense Fund and the American Society for the Prevention of Cruelty to Animals.
The Fair Start Movement approach is important to Erika and her family because they want to dedicate their time and resources to raising a child who is a conscious steward of our planet and the animals and people who call it home. At age 11, their daughter Willow has already raised nearly $15,000 by running 5Ks, doing one-mile lake swims, and sewing and selling cat toys to help
homeless people and their pets, shelter dogs and cats, and wildlife. Erika says, "Being working parents, having one child allows us to foster an environment where we can encourage Willow in her endeavors to make the world a better place." They believe that having one child will reduce their carbon footprint, leaving a better environment for generations to come.
Courtney Dillard, PhD
Treasurer of the Board of Directors
Courtney is a Continuing Instructor in the Communication & Media Studies Department at Willamette University in Salem, Oregon. She received her PhD in Communication Studies from the University of Texas-Austin and her MA from The University of North Carolina-Chapel Hill. For over a decade, Courtney's research agenda has focused on persuasion and social change. In the last several years, she has primarily taught Public Speaking, Mass Media & Persuasion, Political Communication, and Designing Persuasive Campaigns. She has also worked to support the persuasive efforts of nonprofit organizations and state agencies on topics ranging from healthcare to the environment. In 2008, she founded Common Good Persuasion, a communication consulting agency.
Sarah Johnson
Advisor
Sarah Johnson, a family nurse practitioner with 15 years serving patients in critical care and 22 years in allopathic medicine, graduated with an M.S. in Nursing with high honors from Georgetown University and currently lives and works in the San Francisco Bay Area. She is a founding board member of Fair Start Movement, a U.S.-based non-profit organization dedicated to raising awareness for The Fair Start Model, a human rights-based, child-focused approach to family planning..
Sarah Bexell, PhD
Associate, Community Connections
Sarah M. Bexell has worked in wildlife conservation, humane education and sustainable development for over 25 years. She holds a B.A. in biology and environmental studies from Augustana College, M.A. in biological anthropology from Northern Illinois University, M.Ed. in secondary science education from Georgia State University and a PhD in early childhood education with a cognate in science education from Georgia State University. Currently she is Clinical Associate Professor with the University of Denver's Graduate School of Social Work as well as Director of Humane Education for the University of Denver's Institute for Human-Animal Connection. She is also the Director of Conservation Education at China's Chengdu Research Base of Giant Panda Breeding. At the University of Denver she teaches courses and internships in Sustainable Development and Global Practice, Humane Education and Animal Studies.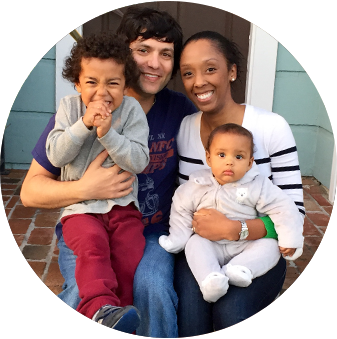 Matt Hamity
Director of Research
In addition to his work at Fair Start Movement,
Matt
is an animal rights attorney. His chief client is the Animal Legal Defense Fund.
Matt
obtained his J.D. from the UC Berkeley School of Law. He also received his Master in Fine Arts from Columbia University and has published fiction in
Conjunctions: 50 Contemporary Writers
,
Carolina Quarterly,
and
Prism International.
Most recently, his article, "Cosmetic and convenience surgeries on companion animals: the case for laws with bite to protect a dog's bark," appeared in
Contemporary Justice Review.
Cassie King
Communications Lead and Social Media
Cassie King is the Communications Director for the international animal rights network Direct Action Everywhere (DxE), based in Berkeley, California. After graduating from UC Berkeley, she became a full-time activist. She lives in Berkeley with two bunnies who were rescued from slaughter.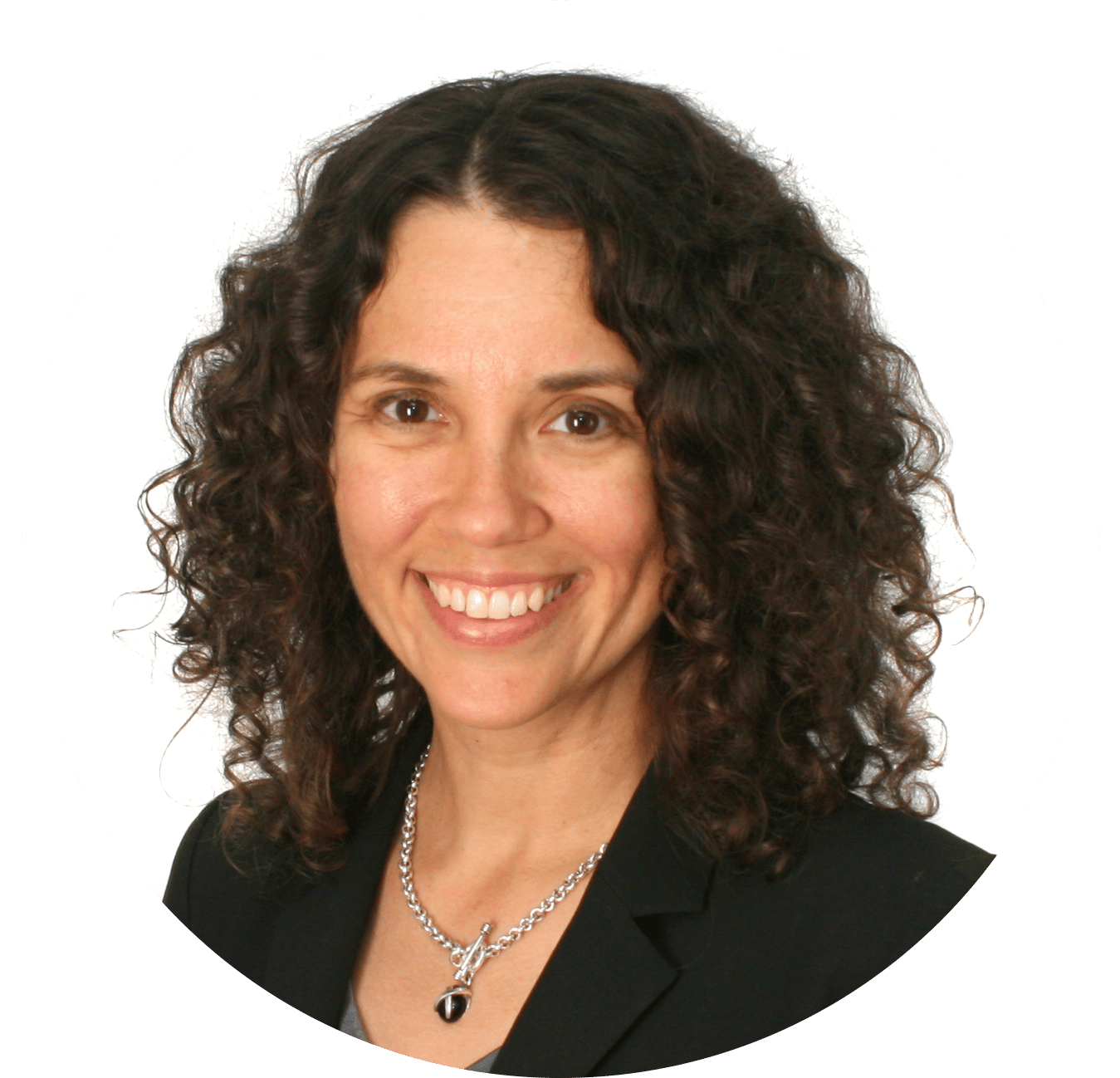 Maureen Cohen Harrington
Special Projects Manager
Maureen Cohen Harrington is Vice President of the Congressional Vegetarian Staff Association, a member of the Committee of 100 on the Federal City, and on the boards of Washington Area Lawyers for the Arts and Washington Area Roadskaters. As Special Projects Manager at Fair Start Movement, she is organizing a forum at George Washington University, "Tackling the Population Taboo: Creating a Sustainable Future for Children" (April 9, 2019). In her day job, she is Senior Counsel at the Library of Congress Office of the General Counsel. She shares a home with two feline Louisiana flood refugees.
Kirsten Stade
Community Outreach Manager
Kirsten has worked for over two decades for nonprofit conservation organizations focusing on wildlife conservation, the harmful influence of extractive industries on land managing agencies, and defending the integrity of regulatory science. Kirsten has published research on the impacts of livestock grazing on fire ecology and ecosystem health in the American west, and has a Master's degree in Conservation Biology from Columbia University and a Bachelor's in Earth Systems from Stanford University. She has volunteered in wildlife rescue and rehabilitation in Alaska and Guatemala, and has been an active foster and volunteer with domestic animal shelters and rescues across the United States and in Guatemala. Currently, she works for a national nonprofit assisting environmental whistleblowers in public agencies, and also operates a holistic dog grooming business focusing on helping, training, and supporting anxious dogs and their human companions.
Caitlin Zittkowski
General Counsel
Caitlin is an attorney who advocates for animals and the environment. She currently serves as counsel for the PETA Foundation. Prior to her current position, Caitlin served as a staff attorney for the Ninth Circuit Court of Appeals, providing research and recommendations to judges on how to decide cases. Before working at the Court, Caitlin was a legal fellow at the Center for Food Safety, a nonprofit that advocates for sustainable food and agricultural practices. She also worked for Meyer, Glitzenstein & Crystal, a public interest law firm in Washington D.C. that represented various environmental and animal protection organizations. Caitlin currently lives in the Bay Area. 
Katie Doherty
Editor
Katie is a professional writer and editor who works in content marketing. Before that, she spent a decade as a journalist, working as a copy editor, wire editor, and online news editor at newspapers in Florida and Arkansas. She holds a bachelor's degree in news-editorial journalism from the Missouri School of Journalism at the University of Missouri in Columbia, Missouri, where she currently lives. When she's not working, she's testing out new recipes, baking cookies, reading nonfiction, watching documentaries, and pursuing happiness offline. You can find her on Twitter @kaytaybaylay.
Sunitha Bosecker
Social Media Manager
Sunitha is the owner of Sunitha Lea, LLC, where she helps small businesses and non-profit organizations elevate their marketing efforts. Sunitha received a master's degree in clinical mental health counseling at Stephens College and has a bachelor's degree in public relations and marketing from Missouri State University. When it's time to unwind, you will find Sunitha traveling the globe, reading nonfiction books, watching documentaries, or searching for the best nachos.  
Seeta Begui
Secretary of the Board of Directors
Seeta Begui is a Licensed Practical Nurse, and author. living with her husband in Melbourne, Florida. She is the proud mother of four grown children. Active in politics, she promotes social justice, prevention of domestic abuse, and the empowerment of women. Seeta is an experienced CEO with a demonstrated history of working in the publishing industry, with nonprofit organizations, operations management, coaching, activism, and editing. She attended attended Pleasantville Senior comprehensive high school in Trinidad and Tobago. 
Matt Ball and Anne Green
Advisors
Matt and Anne have been advisors for Fair Start Movement for several years. Matt (right) has been a globally-recognized authority on advocacy and applied ethics for over 30 years. He and Anne (center) were co-founders of Vegan Outreach in 1993, and co-founded One Step for Animals in 2014 with Joe Espinosa. With Bruce Friedrich, Matt wrote The Animal Activist's Handbook, about which Peter Singer wrote: "Rarely have so few pages contained so much intelligence and good advice. Get it, read it, and act on it. Now." Anne has been behind the scenes at several nonprofits for more than 25 years. She is co-founder and Executive Director for One Step for Animals, her second major animal advocacy start-up. They believe in and practices the Fair Start Movement Model: EK (left) is a lifelong vegan and currently a PhD student in Economics.
Dr. Betty Martin-Finneran
Research Associate
 Dr. Betty Martin-Finneran completed her Ph.D. in Interdisciplinary Studies at The Union Institute & University Graduate College in Cincinnati, Ohio. Her area of concentration was Transformative Learning with a strong Jungian transpersonal psychology emphasis—sacred psychology. She completed her Master of Science Degree in Information Management Technology at Grantham University in Kansas City, Missouri. Currently, Dr. Martin-Finneran works as an Instructional Associate at Berryessa Union School District in San Jose, California. In addition, she is an online and face-to-face ESL instructor at Techworld Language Solutions of Troy, Michigan.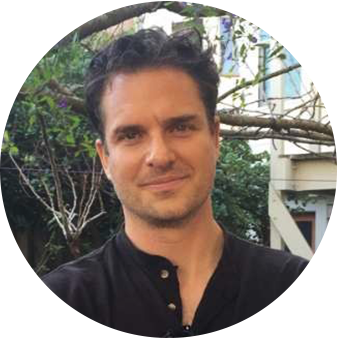 Carter Dillard
Policy Director and Board of Directors
Carter began his career as an Honors Program appointee to the U.S. Department of Justice and later served as a legal adviser to the U.S. Department of Homeland Security, in the national security law division. He wrote his thesis reformulating the right to have children under Jeremy Waldron, his extensive academic work on family planning has been published by Yale, Duke, and Northwestern Universities, as well as in peer-reviewed pieces, and he has served on the Steering Committee of the Population Ethics and Policy Research Project and was a Visiting Scholar at the Uehiro Center, both at the University of Oxford. He has taught at several law schools in the U.S., served as a peer reviewer for the journal Bioethics, and most recently managed an animal protection strategic impact litigation program, with annual resources in excess of five million dollars.