MakinG An Impact: Sustainable Families
The most effective way to create an equitable and sustainable future for kids.
It's simple. The most effective way to address the climate crisis, and reduce our impact on the environment and other species, is by choosing smaller families. And when parents choose smaller families, they and their communities can cooperatively invest more time, attention and resources in each child to ensure a fair start in life.
Our campaigns are aimed to achieve these goals. Fair Start Movement is also building a community of everyday families, celebrities, and thought leaders who are leading by example and speaking out publicly about the need for child-first family planning. We call it the Sustainable Families campaign.
Nothing has a greater impact on our reaching the Sustainable Development Goals, or a better long-term return in investment.
 

The impact of better family planning and early childhood investments:
Further Reading:
Lower Fertility Isn't A Crisis. It's A Solution.
Fertility Rates May Be Down (For Now), But Our Population Is Still On the Rise.
Families who care about the future are taking real action.
Read their stories – and join these and other families making a better future for all!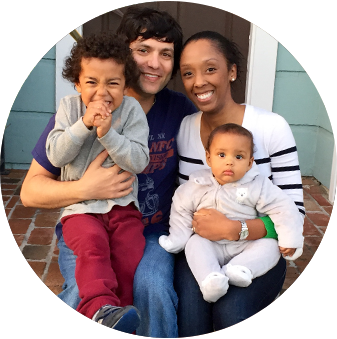 Modeling
The way we plan our families – how many kids we have, whether we wait until we are ready, whether we help other parents or focus on ourselves, etc. – determines how other people plan their families. Role modeling matters, especially when celebrities and public figures are doing the modeling. We change the world by setting an example for others.