Cal Flyn is wise to call attention to the issues of population growth and family planning is her recent article in the Guardian.
What matters more than the people with whom we and our kids share the world, and will in the future?
Cal however could be making a simple, but crucial, error: She might be assuming that replacement is the baseline for determining family planning policies and ideal fertility rates. Given that current and anticipated population levels are unsustainable – something the climate crisis reminds us of every day – replacement is not ideal.
Instead, there is an optimal world population range – probably well below the ecocidal levels we see today. How do we know what is optimal? Think of what you value: Nature, democracy, fairness, and love. Those values create a world very different from the future we get from trying to maximize gross domestic product. These values create the world thoughtful and caring parents want for their children.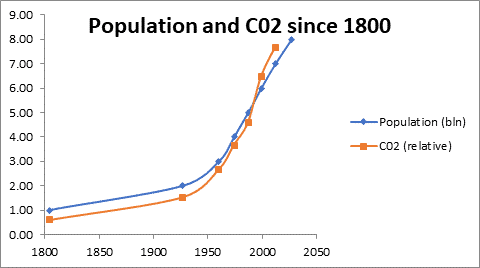 Moving towards it is the fundamental policy focus for sustainable development. Moving quickly will prove ten to twenty times more effective at eliminating poverty, inequity, and ecological crises, as well as restoring democracy, than downstream and after-the-fact alternatives. Optimal, not unsustainable replacement, is our collective endeavor.
As part of this process, the slow return of nature is the long-expected consequence of decades of unified international efforts to avert the disasters that flow from overpopulation. We should welcome the change as a symbol of success. It is part of saving our own species.
What's an easy way to actually make change? Mixing fertility delay incentives in with child tax credits, and making all of it steeply progressive to ensure all kids a Fair Start in life.
TAKE ACTION: BY NOT ENSURING ALL KIDS AN ECO-SOCIAL FAIR START IN LIFE THE UNITED NATIONS SECRETARY GENERAL @ANTONIOGUTTERES IS IGNORING HUMAN RIGHTS. URGE HIM TO CHANGE COURSE.